LED Flood Light Fixtures Better Than Traditional Lights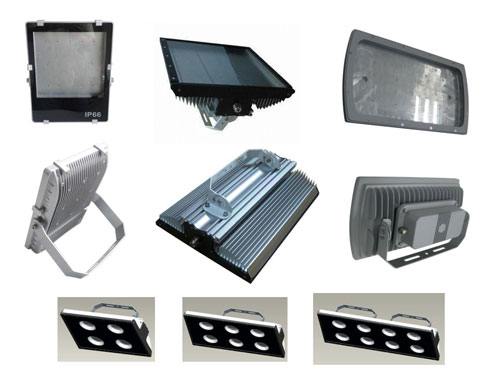 LED flood lights can replace older fixtures for almost all applications as the evolution of diode technology offers efficiency and durability. Diode fixtures have been a viable option for years for industrial, commercial, and residential purposes. Though there is a scope for improvement in high lumen applications, diode fixtures are fast replacing the halogen bulbs and gas discharge lamps in several areas. In short, be it LED flood light fixtures or any other type of light, diodes are the future of illumination in every form, and individuals, as well as businesses, will avail the significant benefits offered by the advanced technology.
Key Benefits of LED Flood Lights
Diode fixtures have been used for a number of applications for years, including commercial displays and art displays. Furthermore, they are rapidly making their way into large spaces such as parking lots and stadiums. There are several reasons to comprehend why diodes are way better than the outdated fixture technologies in many ways. Following are some of the pointers that prove how diodes fixtures are better than traditional lights.
Diodes are way more efficient and long-lasting than other competing technologies available in the market. Apart from offering the best lumen to watt ratios, their advantages are growing with time. Shortly, diodes will be manufactured in bulk quantity with up to 100 lumens per watt which further showcases almost 80 percent improvement over other types of fixtures.
In comparison to traditional lighting solutions, diodes emit little heat that makes them a safer option. Diode fixtures are extremely eco-friendly, as they spend most of their energy generating illumination. Leaving little waste in the form of heat keeps the fixture body operating at a safe temperature which ensures no one will be burned by it.
Diodes last much longer than traditional lighting bulbs. Normally, the life of LED flood light fixtures & housing is about 50,000 hours, which is much longer than the regular floodlights. This means some lights can completely burn out while the diode flood light will noticeably provide quality illumination.
Diodes are additionally steady and durable in comparison to conventional bulbs. Unlike bulbs, diodes are built on stable circuits. This adds stability to the LED lights which helps them withstand physical forces for better results. They can also endure swings in high and low temperatures with negligible effect on performance. Designed for exterior applications, these don't fail to illuminate even in the coldest nights with freezing temperatures. This feature makes them best suitable for warehouses that don't have a climate control solution.
There are many other factors that address the advantages of the LED flood light fixtures over other lights. Backed with superior technology, one can trust the performance of these lights for all applications.